Damon Braces

Damon is a brand of dental braces that uses light biologically-sensible forces called self-ligating braces to shift teeth into posiition. As compared with traditional dental braces,, Damon is generally faster, requires fewer appointments and provides for improved comfort.
Benefits of damon braces include:
A fuller and wider smile
Better facial balance and aesthetics
Smoother cheek contours which make narrow smiles look fuller and more inviting
Fewer dark triangles within the corners of your mouth
Straighter, less crowded & crooked teeth
Damon braces differs from metal and clear braces in that its bracket has a mechanism that opens and closes to thread and holds the titanium archwire. There is no elastic o-rings required. Instead of heavy forces, light passive and active forces moves and aligns teeth.
The Damon system treatment process follows a similar process to that of traditional braces. Your dentist does x-rays, study models and pre-orthodontic treatments and draws up a treatment plan. Thereafter, the damon brackets are placed over teeth surfaces. The titanium archwire is slotted into the brackets. Every 5 weeks, you visit your orthodontist in adjusting or changing the archwire. Upon completion of orthoontic treatment, retainers will be instructed for wear.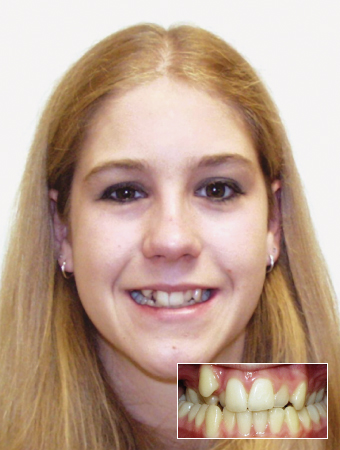 Before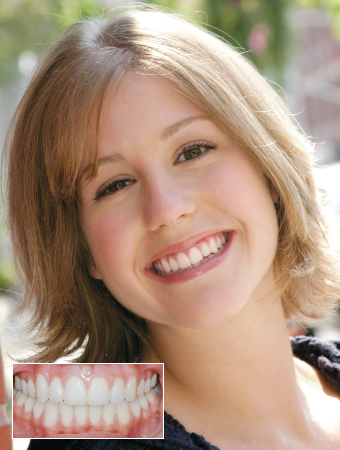 After
*Data from Ormco corporation.
top